---
The new series of The Crown starts today. Frances Wilson can't get enough of the Netflix showstopper

And they all lived happily ever after. Could there be a more disappointing sentence than this? As a child, I despaired at these words, invariably followed by a brisk good night and the clicking of a light switch. How can any story end with such a cliffhanger? What about when the princess became a queen? What happened next?
Well now, thanks to The Crown, we know: nothing happened next.
It's all very odd. How could the life of our dear, steady, reliable, unchanging Queen make for such good telly?
The first series only got as far as 1955. It ended with Elizabeth preventing Margaret's chances of happiness with Peter Townsend, stiffening into an inscrutable public figure. Philip had a period of resistance: his children are not allowed to carry his name, the couple aren't able to live in the home of their choice, and he has to pay homage to his wife on bended knee. By the end of the series, he was evolving into a grumpy and disenfranchised old man.
Nothing much actually happened otherwise. One episode was about London smog; in another, the Queen had a history lesson; and, in another, the Queen Mother went to Scotland.
Who would have thought that a life without event could be this gripping, this stirring, this intensely dramatic? Poetry, said W H Auden, in a different context, makes nothing happen – another way of saying that nothing happening can be a poetic experience.
The monarch is also there to ensure that nothing happens; and watching nothing happen can yield a great deal of pleasure. Peter Morgan, who devised The Crown, had already shown us the force of anti-drama in 2006 with his screenplay for The Queen. His subject was Her Majesty's decision to keep calm and carry on in the week following the death of Diana.
The country had a collective mental breakdown then – brought on, in my case, by the sudden termination of a thrilling plot line. But Elizabeth – played with sympathetic irony by Helen Mirren – pottered about Balmoral, organising picnics, watching television in bed, wearing a Marks & Sparks dressing-gown, and off-roading in her buggered old Land Rover. The film's depiction of the Queen, a member of her staff commented, was completely right, and completely wrong.
It was an extraordinary act of daring on the director Stephen Frears's part: to replay the moment when we fell out of love with our monarch as a lapse in the public imagination. Seduced by Diana's high drama, we forgot about the power of royal poetry.
Dianamania has been replaced by mania for The Crown. It proves the old adage that we like the stories best whose plots – or, in this case, whose absence of plot – we already know.
But, while our devotion to Diana was a badge of honour, we are embarrassed by our loyalty to The Crown. I was at a dinner recently when, several bottles down, one of the guests, a human rights activist, looked sheepishly at his wife, an academic, and said, 'Shall we confess?'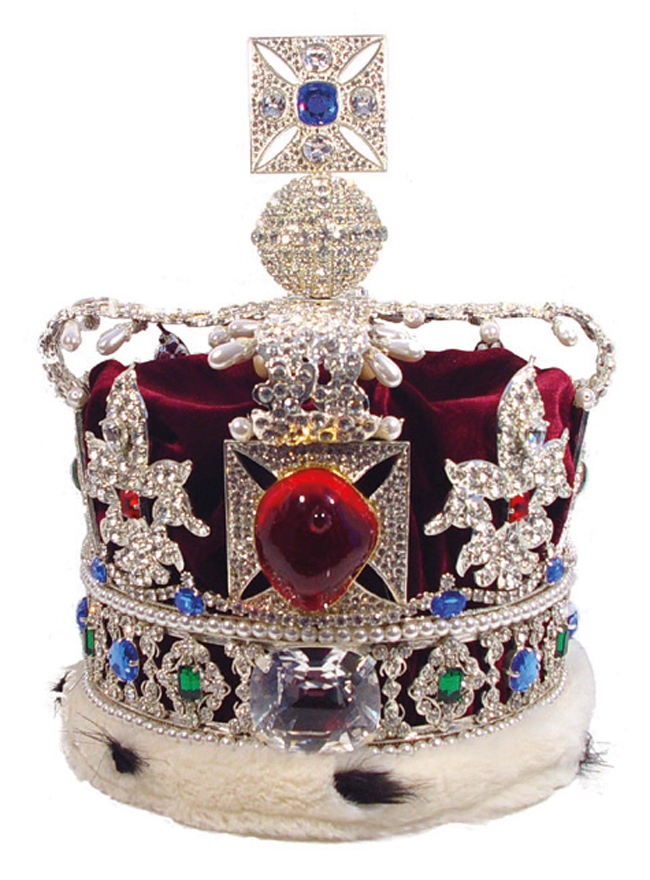 'Confess! Confess!' we chorused.
'We've been watching,' he said, blushing, 'The Crown.'
Everyone around the table, it transpired, had been watching The Crown. And they wanted to talk about nothing else. Wasn't Clare Foy's depiction of the slow and subtle development of the young Elizabeth almost preternaturally brilliant? How she deserves her Emmy. Don't you now TOTALLY get Philip?
Doesn't the series undo everything Shakespeare's history plays ever taught us about the psychology of kings? They don't – at least in the case of the Windsors – actually want the crown! Edward VIII certainly didn't want it; George VI had it thrust upon him. The series begins with the king's early death, brought on by the burden of duty. And Elizabeth would have liked to remain a conventional Navy wife for a few more years, before having to look over her shoulder when she wanted to see her husband.
Our press can find no fault with The Crown, but the US critics remain baffled. They like their American royalty – like the Kennedys and the Kardashians – to be represented as glossier and better groomed than the average person. We package the Windsors as a middle-class family much like any other. It's the Queen's ordinariness we enjoy watching. We can be certain she'll never say anything too witty or clever, that she's baffled by abstract art and likes Dick Francis novels. We imagine her as an unambitious, unpretentious woman confined to the house by a dreary job; as disillusioned as the rest of us by what life has had to offer.
The Crown's version of the Queen works so well because British TV excels at shows about never-ending confinement and life-long frustration. Look at David Brent in The Office, Basil Fawlty in Fawlty Towers, Alan Partridge trapped in his radio booth, and Rigsby in Rising Damp. They're all living the same day over and over again.
The courage to accept disappointment is our national attribute. Happy ever after is only for fairy tales.